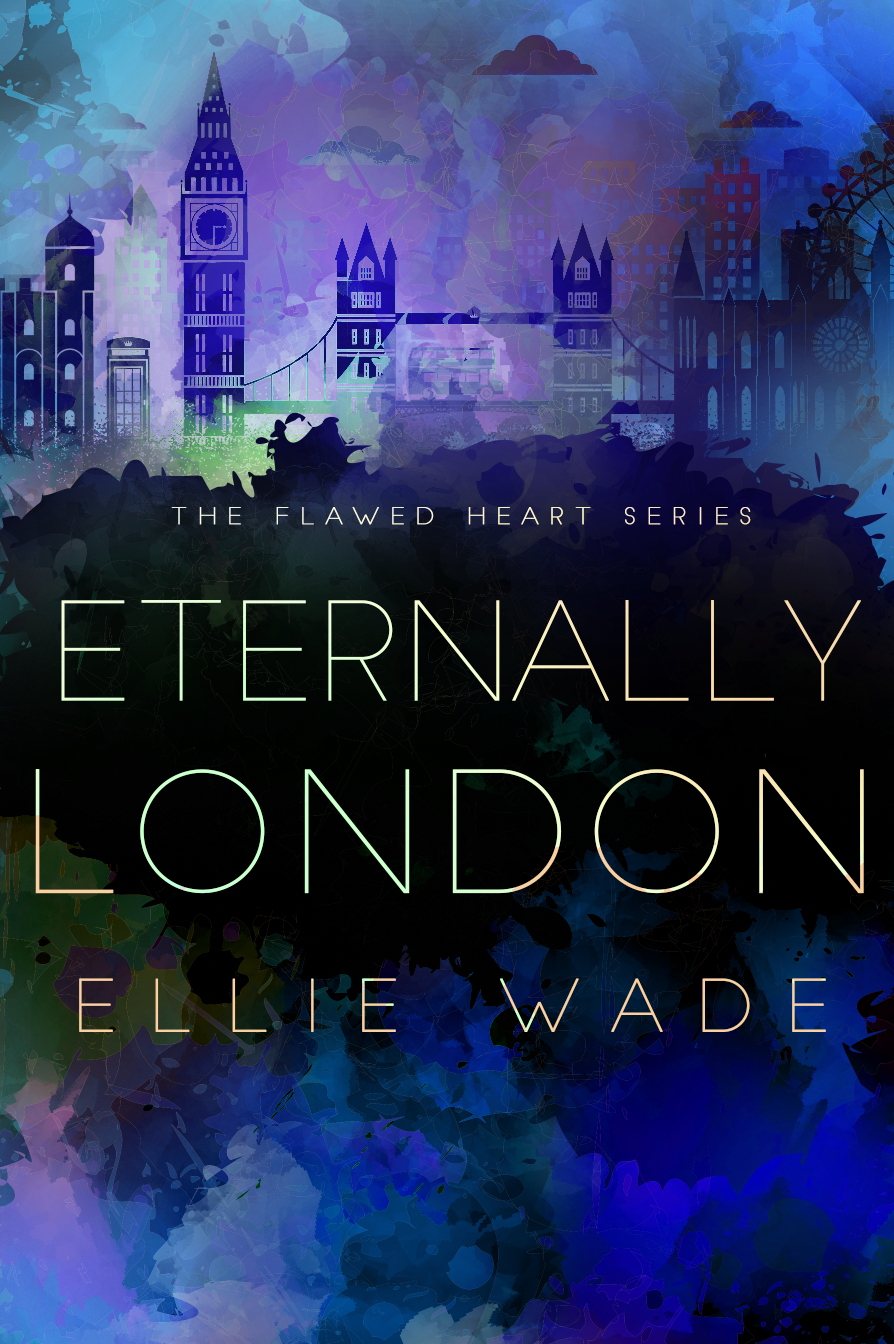 The Flawed Heart Series | Book 4
Forever. I've found mine. With Loïc. Our life together is perfect. Until it's not. Darkness invades, and my heart shatters. It's not supposed to be like this. I can't find such happiness just to lose it. I want it back. I just don't know how.
Forever. I've found mine. With London. Our days are full of love and meaning. I've found what I was waiting for my whole life. And then the light is gone. Her eyes are vacant, and her soul is weary. My chest aches because I can't fix it. She's my happily ever after, and I'll fight every day to show her what that means.
*** This is book 4 in the four-book Flawed Hearts Series.
What Readers are Saying About Eternally London
"This book in perfection for me. This series is just not just a romance novel but a series that covered so many important topics of the day. Ellie Wade took infertility, PTSD, depression, international adoption and used it in this journey of London and Loic's love story. This was so well written, that I read it last year and this year just because it was such a memorable and well written book. I encourage those that want to read not just another ordinary love story to get the "The Flawed Heart Series"……" ★★★★★ Cathy
"This was such an amazing series! They faced so much tragedy and sadness, but came together again! In the end it was all worth it! Marriage is definitely not always easy, but is worth it with right person. I truly am saddened by the situation in Africa, wish I was in a place where I could help. I love Ellie's books, I hope she has something new out soon! Much love Ellie!" ★★★★★ Kindle Customer
"Another 5 stars for Ellie! I love her work and her characters. What I love the most about her books is that the characters have real life issues…yes they get there hea but not without problems along the way." ★★★★★ Jessica
"This book was everything I never knew I needed! If you are looking for something REAL… something beyond the usual cookie-cutter romance novel- then this series is the one for you. I am SO in love with Loic and London and their relationship! Ellie Wade has crafted a true masterpiece with the Flawed Heart Series. From beginning to end she keeps you guessing, and delivers a story with wonderful characters that deal with real-life issues." ★★★★★ Dream Within a Dream
"When I first started this series by Ellie, I knew that I was in for a ride. Lots of emotions throughout this book. Happy, sad, upset etc… But the one emotion that I felt throughout the book was hope. Loic and London love each other with a love that exceeds boundaries. This book is no different. You get a glimpse into their life a year later. You see the ups and downs that they go through. You see the love that they have for each other that is never ending. Tears were shed (only because I can cry at a car commercial) Get this book now! You will not be disappointed at all!!" ★★★★★ Kelly