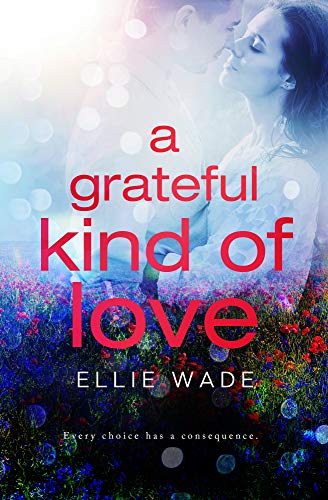 For Amy Madison, life is comprised of deliberate steps that will lead her to her goals. Everything is planned, including college, career, and someday, a husband and family.

Landon Porter, her friend since childhood, is her true north, keeping her on course for all she's striving for. He's charming, witty, handsome, and her rock in moments of doubt.

But the pair soon learns the temptation of choices and the life-altering consequences that can occur. What happens is no one's fault. But that doesn't lessen the pain. Nor does it prevent their broken hearts from lashing out at one another.

Drowning in the murky waters of uncertainty, Amy desperately searches for a way out. She's not sure of much anymore, except for one glaring truth—this was never part of the plan.
***This is book 3 of the Choices series. It's standalone spin-off of the duet A Beautiful Kind of Love and A Forever Kind of Love, and can be read independently of the first two ***

***Intended for mature readers.***.
What Readers Are Saying About A Grateful Kind of Love

"Read this book! It is a standalone spin-off of the duet A Beautiful Kind of Love and A Forever Kind of Love. I got half way through the book and could not stop reading! I finished it in 2 days. Ellie Wade is an author whose characters stay with you long after you have finished the book. After finishing book I went back and reread A Beautiful Kind of Love and A Forever Kind of Love. I just didn't want it to end." ★★★★★ Amazon Customer
"I have been a huge fan of Ellie Wade's books for some time now. To have this installment where we get to see the behind the scenes a little. You get the raw emotions. You get passion. You get so so much. I had always been curious about them and seeing what Amy and Landon went through to get to where they are was beautiful yet heartbreaking at times." ★★★★★ Suzanne
""This book was everything that I love in a book… friends to lovers, a little bit of angst, just the whole package for me!! I have to say that everything that Ellie Wade writes has been amazing. I can't wait to see what else she has up her sleeve." ★★★★★ Steffini
"Love this book! Such a feel good story! The whole series is amazing & this didn't disappoint! A must read!" ★★★★★ AZ
"I loved this book! I'm so glad Amy and Landon got their own story. Ellie's book are always filled with so much emotion and the tears definitely fell while reading this. Read this book. You will not be disappointed." ★★★★★ Amazon Customer