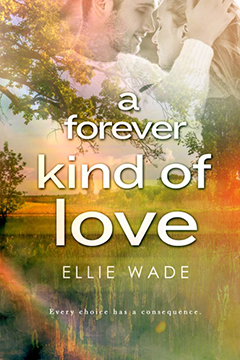 Book Two: Jax's Story
I believe in soul mates. Why? Because I have one and her name is Lily Madison.
I've loved Lily my whole life; she's all I've ever known. I didn't realize how deeply she was ingrained into the fabric of my soul until I felt her absence.
Sometimes in life, once choices are made and paths are altered, it is often impossible to go back.
I know this because I stand here with a two-carat engagement ring in my hand, waiting to ask someone to be my wife. I'm ready to love and cherish her 'til death do us part. But, there's just one problem.
She isn't Lily.
Will the choices that have been made change our path forever or can fate find its way?
*This is the second and final book in the Choices Series. Book one, A Beautiful Kind of Love should be read prior.
*Intended for readers 18+ due to sexual content
What Readers are Saying About A Forever Kind of Love
"This book had me pull an all nighter! I had to know what happened and I couldn't stop!!!! I usually can't handle the indecisiveness but it's written so great that you just hold on and can't read fast enough. I tried to put the book down a few times but I couldn't! It consumed me!! I love that Ellie is a Michigan based author because I knew all of the landmarks and schools mentioned. My heart is happy now and all is right!" ★★★★★ Carlim
"What a rollercoaster of emotions! Ellie kept me on my toes! I was so glad to read another happy book!" ★★★★★ Ryan
"This had me up until the early morning hours. The conclusion I needed. Would recommend. The story line is inspiring." ★★★★★ Missie
"It's rare that a book can make me feel so many things. I was drawn in and, on several occasions, I cried, laughed, or got livid for these characters. I was frustrated often because this kind of love is something I could never understand. I learned a lot and, plain-and-simple, loved this series. This author is great!!!!" ★★★★★ Nicole
"Oh this story just tied my stomach in knots!! The end of a beautiful kind of love killed me! This was such a beautiful story of an amazing journey that is life. Sometimes we make decisions that we think are the best choice at the time only to find out that life has a plan of its own. Every decision has repercussions good and bad it's how we handle those repercussions that charts our destiny. This is a story of hope, friendship, and love. This is a must read.. jax's and lilly's love story is heartbreaking beautiful and will stay with you for a long time to come." ★★★★★ Reeny